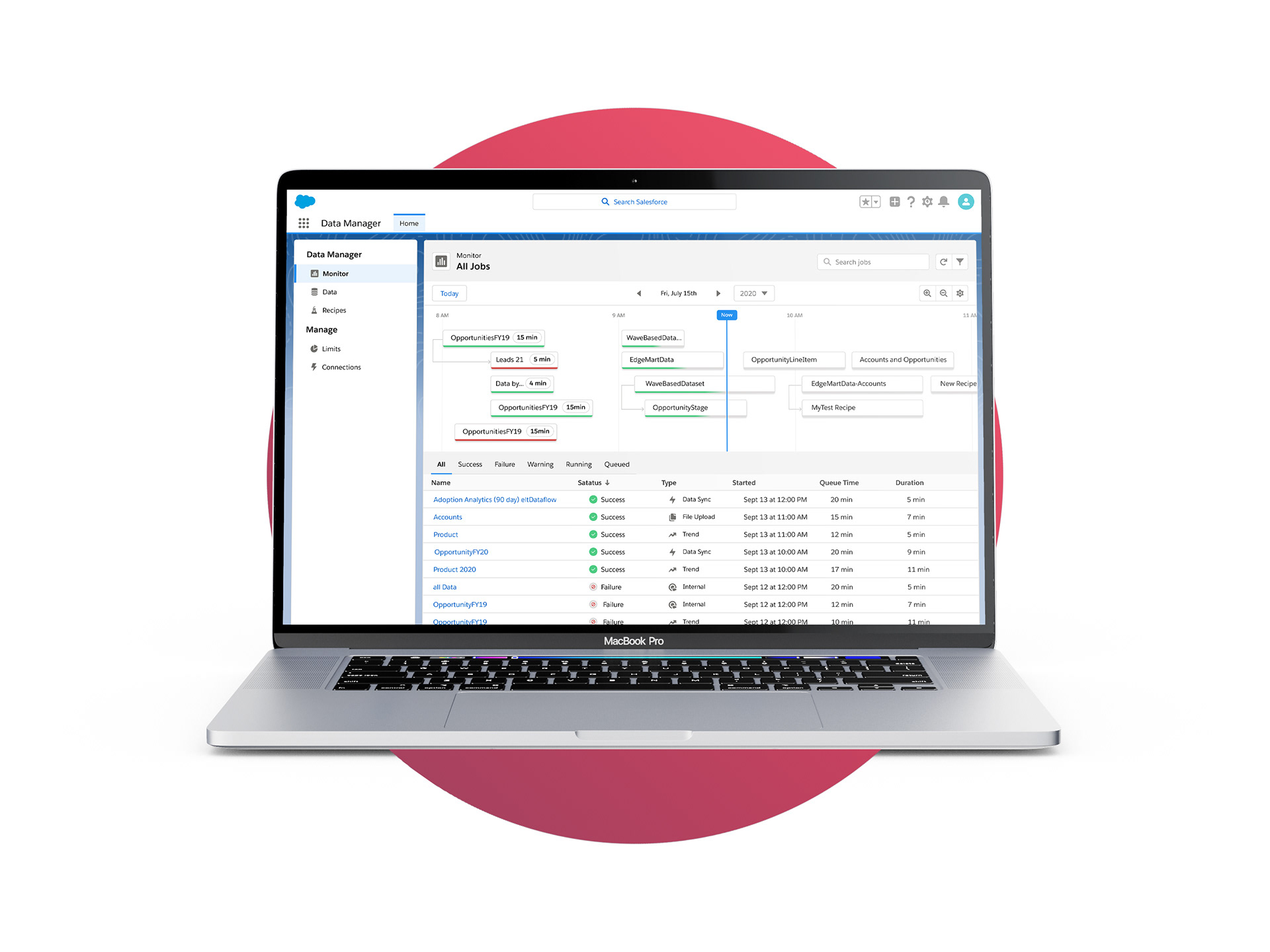 Problem statement
According to Gartner's report managing Data is a top of mind for businesses. Driving business strategy with data leads to enhanced decision-making, customer experiences, and operational efficiency. But putting data at the core requires robust data foundations and an architecture that flexibly delivers on emerging needs and priorities. Our customers need vital efficient data management tools with innovative approaches to data management and governance. 
The Team
The team:
This product was close collaboration with another designer. Each led design of different parts of the product but stayed in close sync with each other during the entire process. We worked with a team of 8 engineers and one Product Manager. 
Toolbox
: Sketch • Figma • InVision • Axure RP • Principle • Abstract
My Role
• Led all facets of design.
• Closely collaborated with product partners and engineers. 
• Interviewed customers, ran Usability sessions.
• Build IA, schematic user flows, created JTDs and user stories.  
• Produced low/high fidelity screens, user flows, prototypes.
• Delivered detailed UX / UI /Interaction specs.
• Worked with accessibility team so that the product meets A11 guidelines, including keyboard navigation and alt text.
• Supported Engineers during the implementation stage.
Who is this for?
The Analytics Admin uses datasets to build Dashboards and Lenses, time-to-time use data prep tools t clean data, more visual person not advanced in JSON & SQL. Another persona is Data Architect/Wrangler - a strategic role, robust with data cleansing methods, most of the time spend building data flows. Very advance in using JSON and SQL, ML, and data models for cleansing data. 


At Salesforce, designers have access to the customer feedback at hand. It was continually coming through internal channels, and I regularly communicated with customers about their needs and the direction they want products to go. From those communications, it became clear that using an old tool is a harrowing and time-consuming experience. In collaboration with the research team, we conducted an initial round of interviews to test the waters. It became clear that we need to re-envision our Data Management experience. Customers pointed out that the tool was too slow, didn't scale for their needs, and they were not able to accomplish tasks that offer other data management tools on a market. 
Data Manager Vision Exercise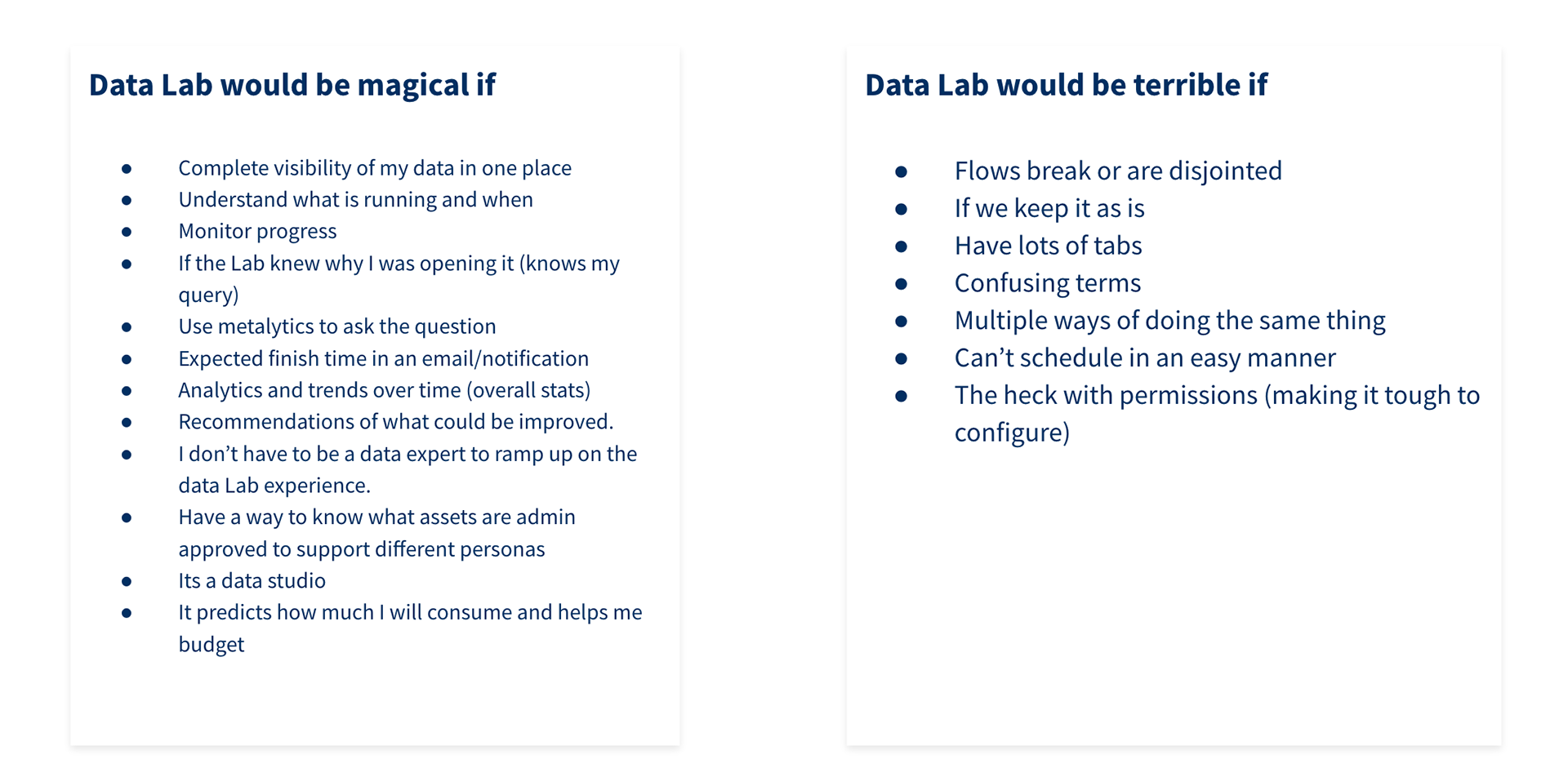 Evaluating Existing Experience 
I evaluated current tool from my professional point of view. I discovered many dead-ends in user flow and redundant actions that don't lead anywhere. I created a diagram for each specific job. This helped me to identify gaps or areas for improvements. I also walked our leadership and engineers through this diagram, and everyone was able to develop an empathy for our customers and their experience. As part of the exercise going through the screen, I took notes from a team on known areas where we needed improvements.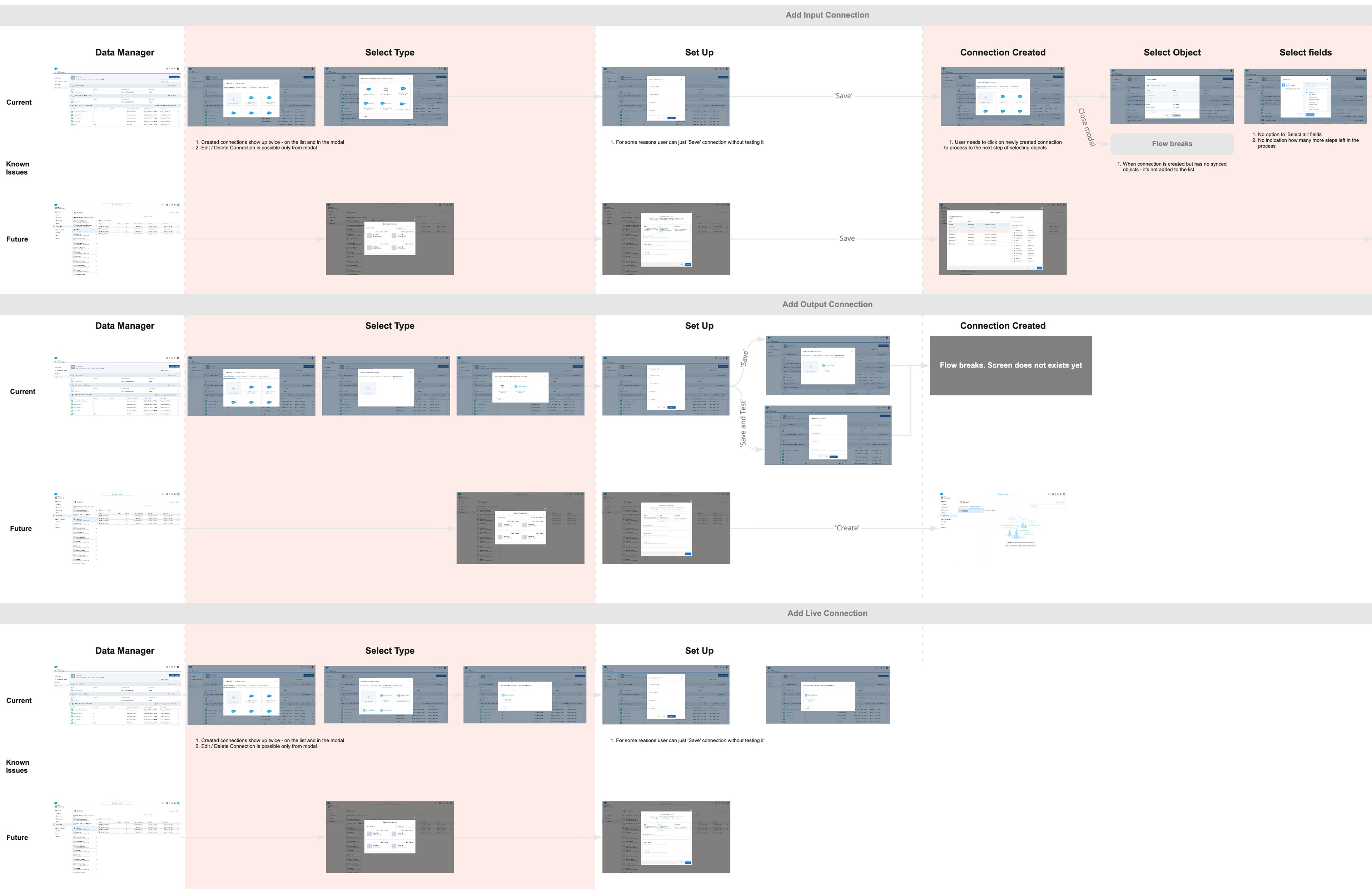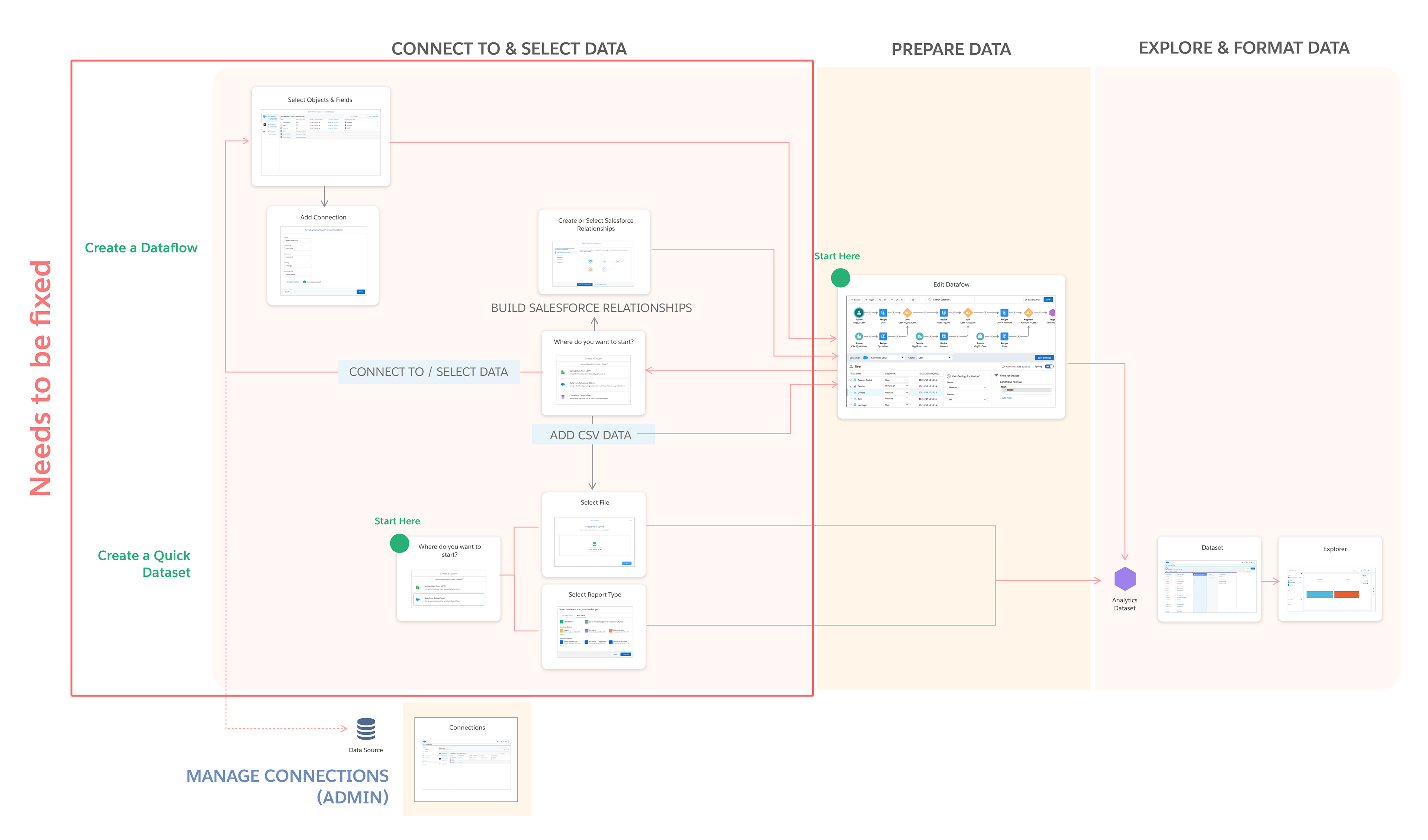 Emerged themes
Too many Starting Points
To clear End-to-End path of creating dataset 
No way to maintain dataset from App
Must Have
Provide simplicity and up to date visual experience
Accessibility is a Key  
Following SLDS Design System is MUST HAVE
Scalability (Connectors Experience) 
Vertically integrated into an org's workflows
​​​​​​​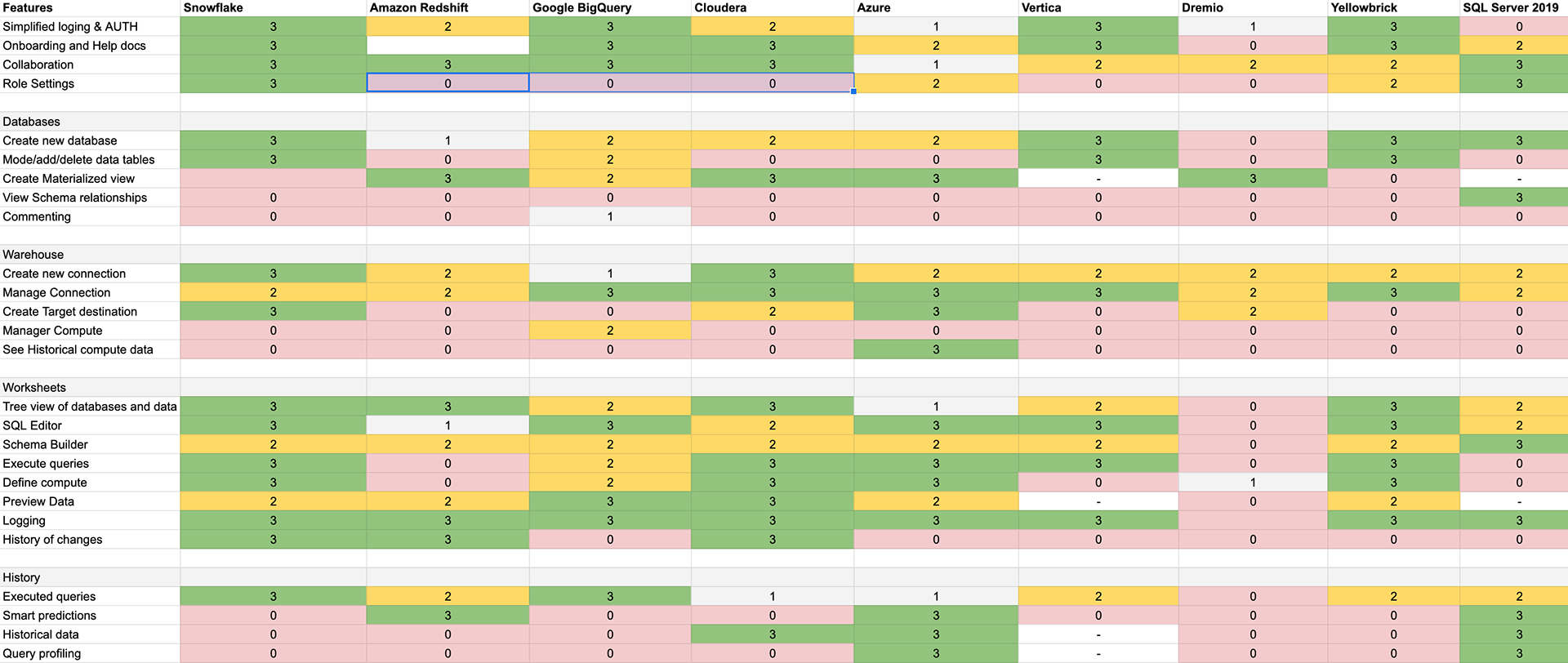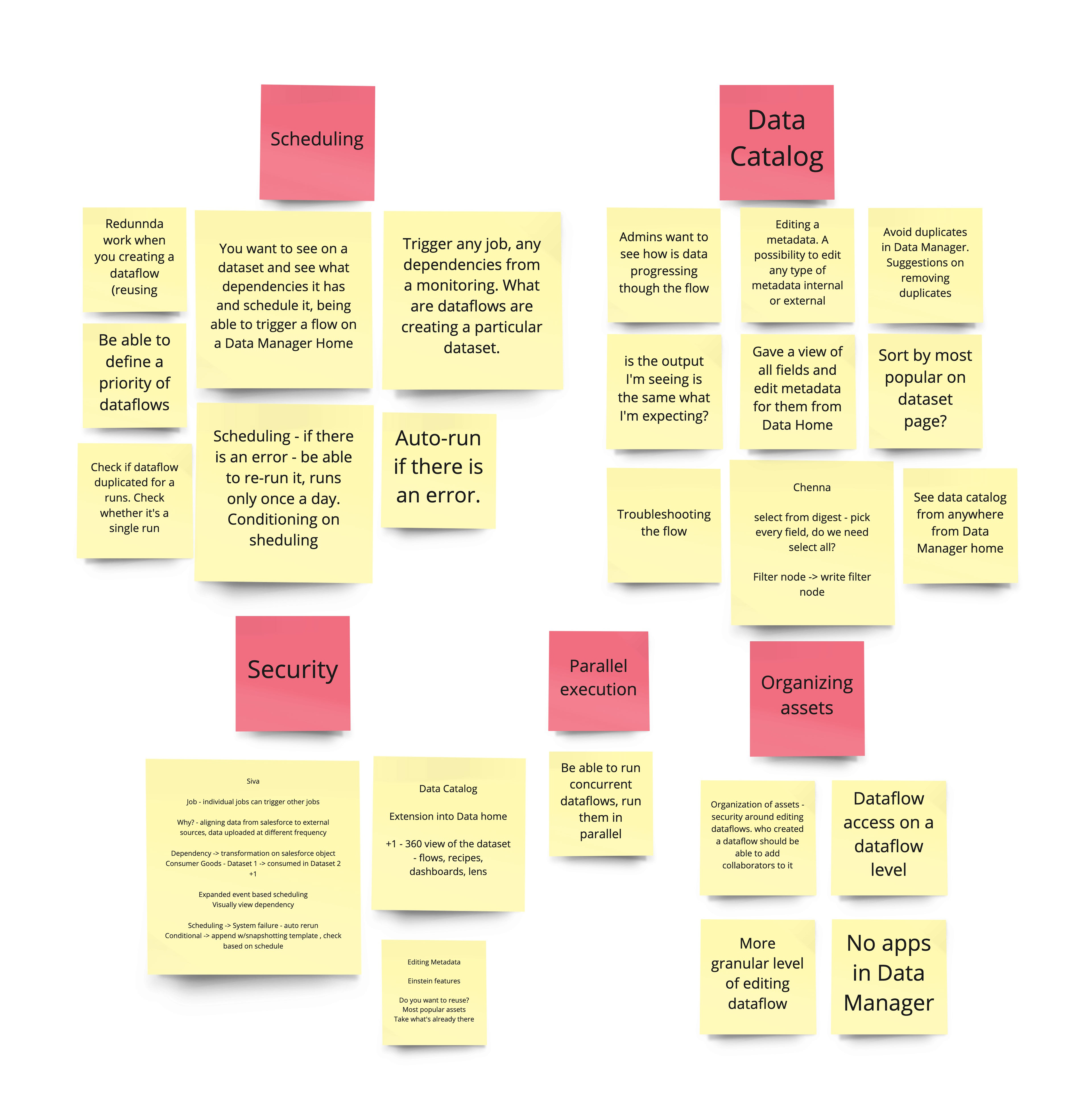 Having all the research findings and my evaluation exercise helped set a stage for the brainstorming session where we as a team defined Jobs To Be Done. 
I invited stakeholders, engineers, and designers to this session. We had a full-fledged representation of expertise in a virtual room. 
I conducted Jobs to be Done workshop with key stakeholders and a couple of architects. The main objective was to create assumptions about what jobs our customers want to perform using Data Manager.
This workshop took place remotely, with everyone in a meeting using collaborating tool Miro.  
We then took each of our assumptions and created a detailed map for it. 
 With intend that later those assumptions will be translated into user flows and screens, which then will be validated with real customers.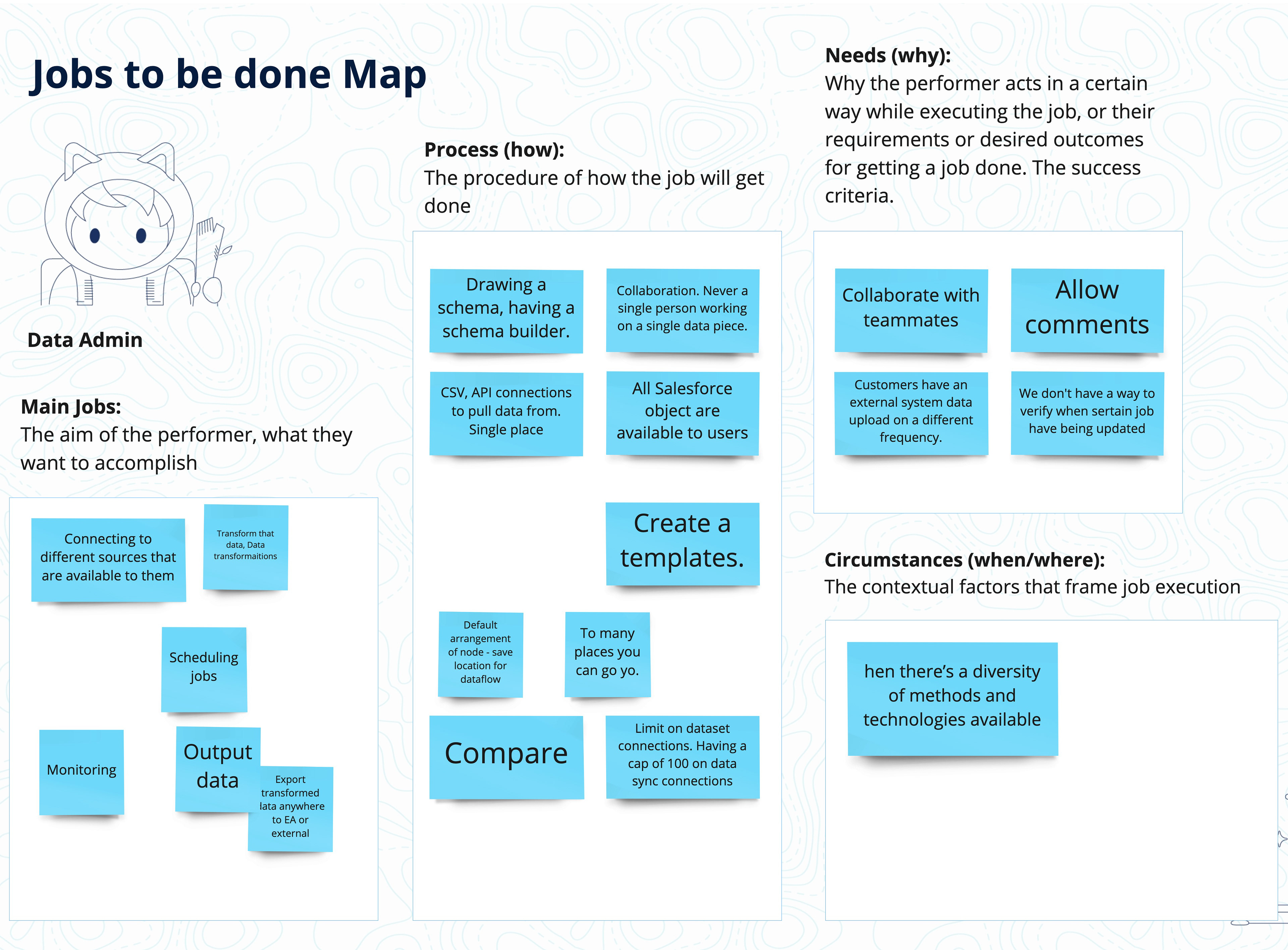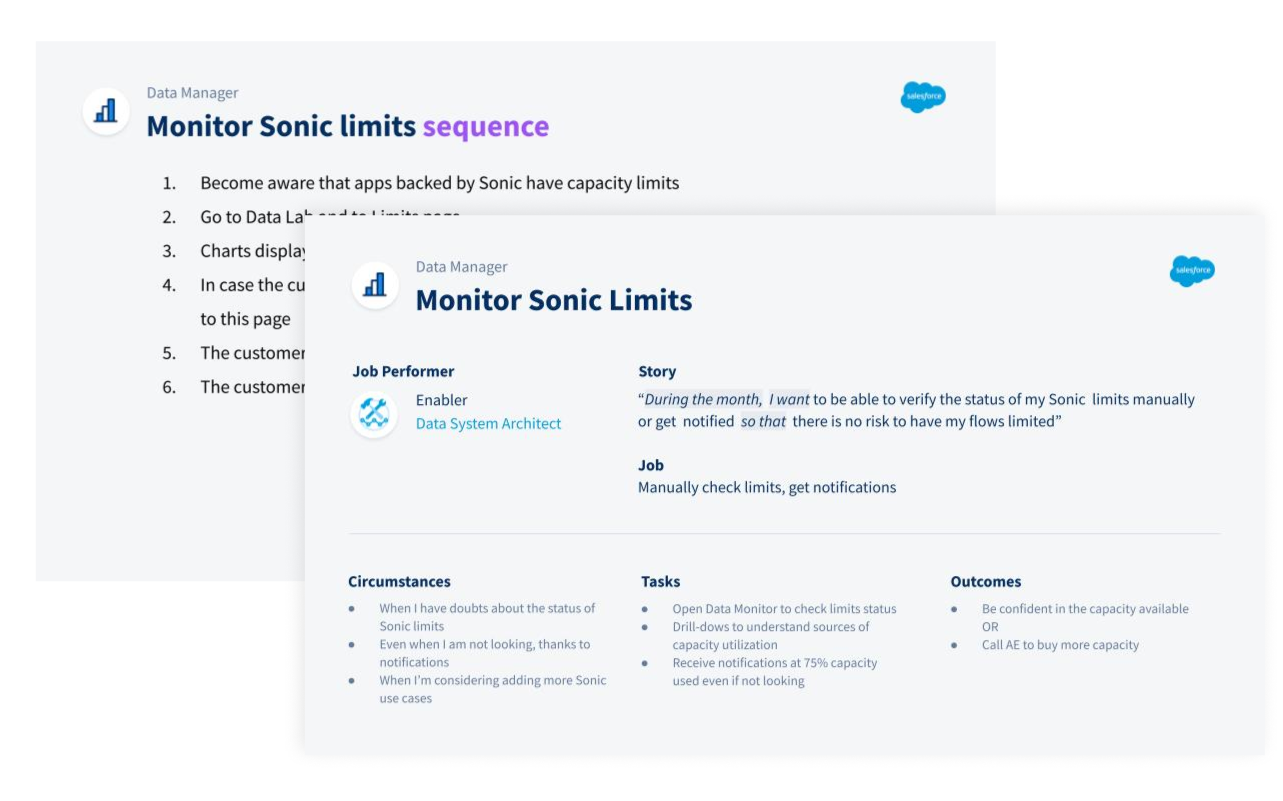 Each job then was cleaned up and evaluated with customers, stakeholders and internal users of an existing tool. 
Informational Architecture
Based on JTD, I was able to identify IA and start thinking through user flows and in-app navigation. Creating an Information Architecture map is an important step to ensure we avoid dead-ends in a flow, address essential needs for our customers, and succeed in their jobs.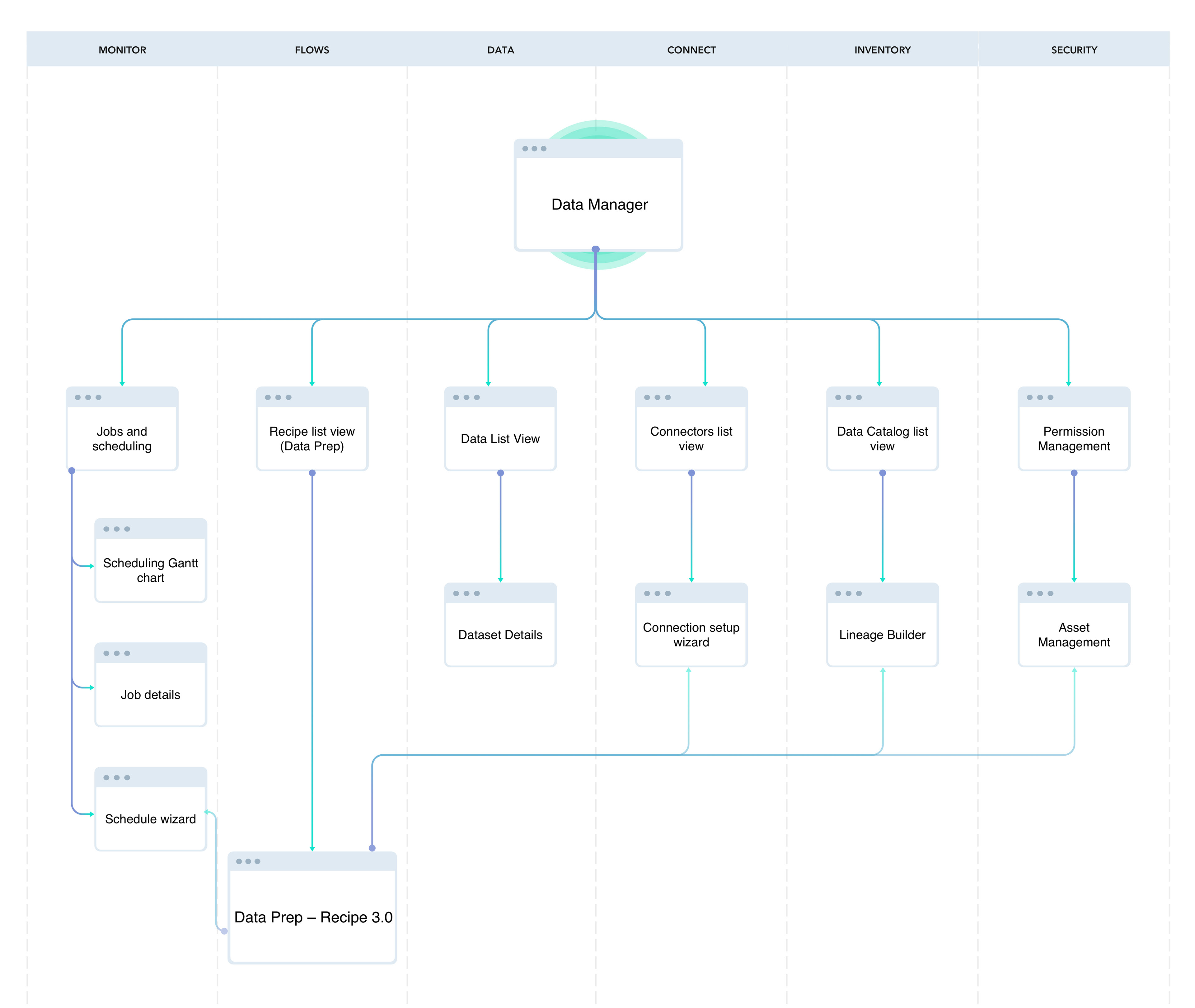 User Flows
Next step was to identify user flows and decisions map. This is an example of decisions map for JTD of creating a dataset.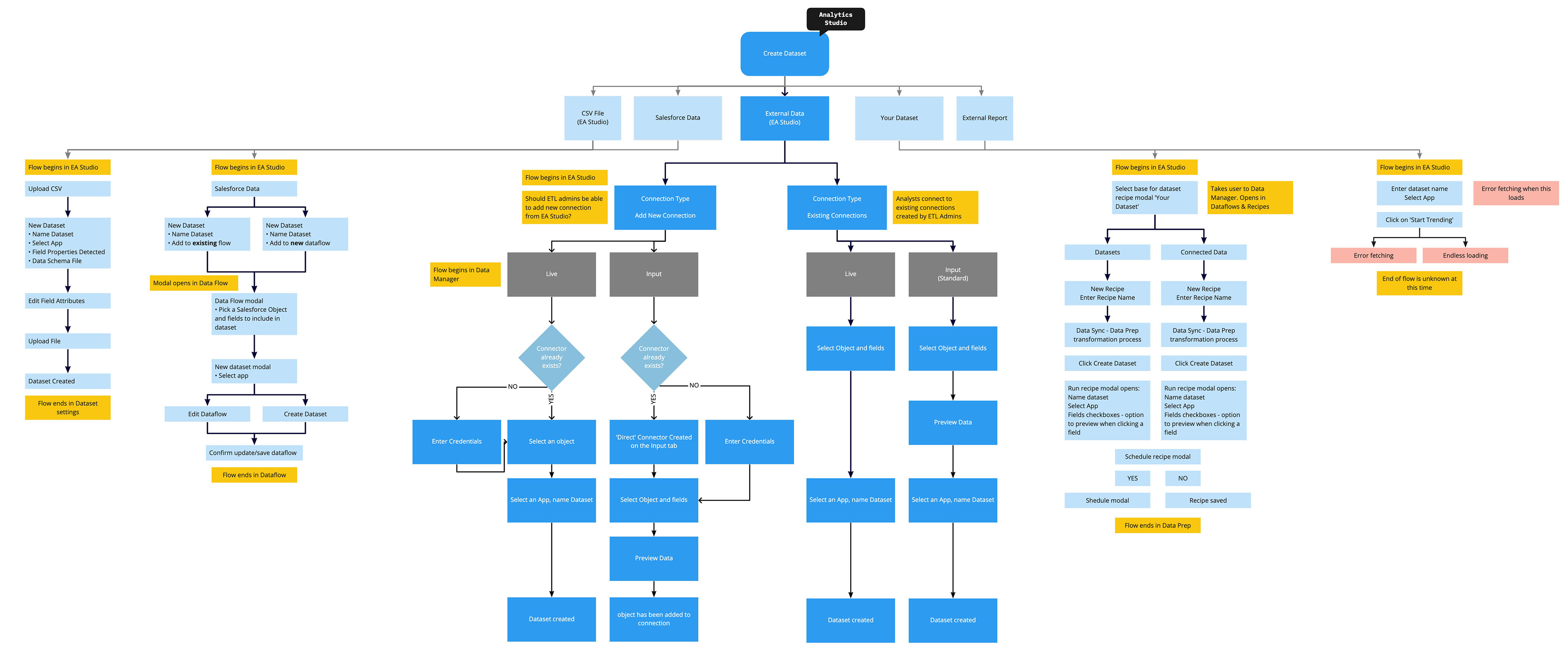 After all the flows were thought through and defined, UI worked and added fidelity to all the flows. Salesforce using Lightning Design System, so I started to create screens following SLDS guidelines and blueprints. SLDS is a great living design system that is built with accessibility in mind. Most of the components I needed for my design already had guidelines on the SLDS website, so I followed those.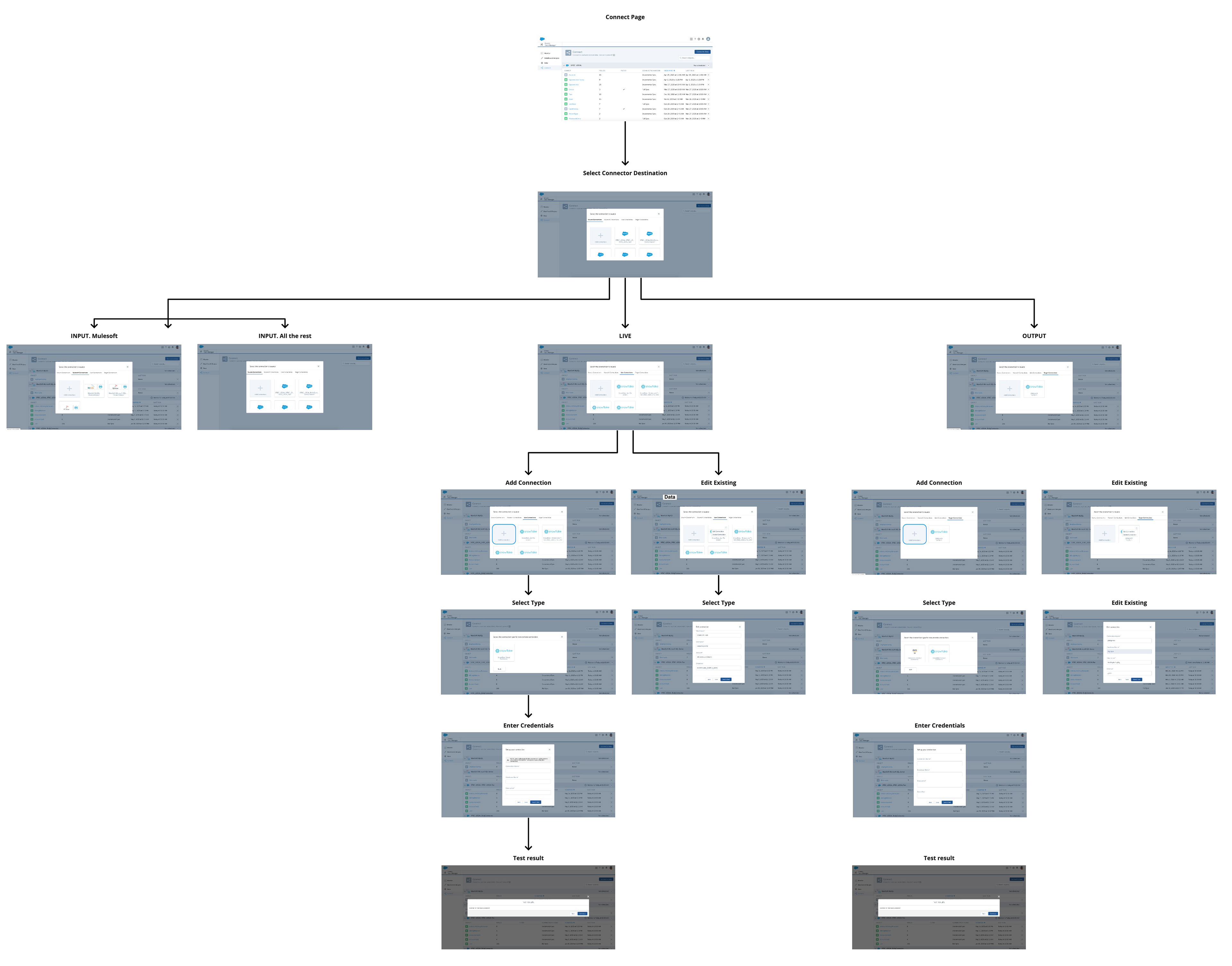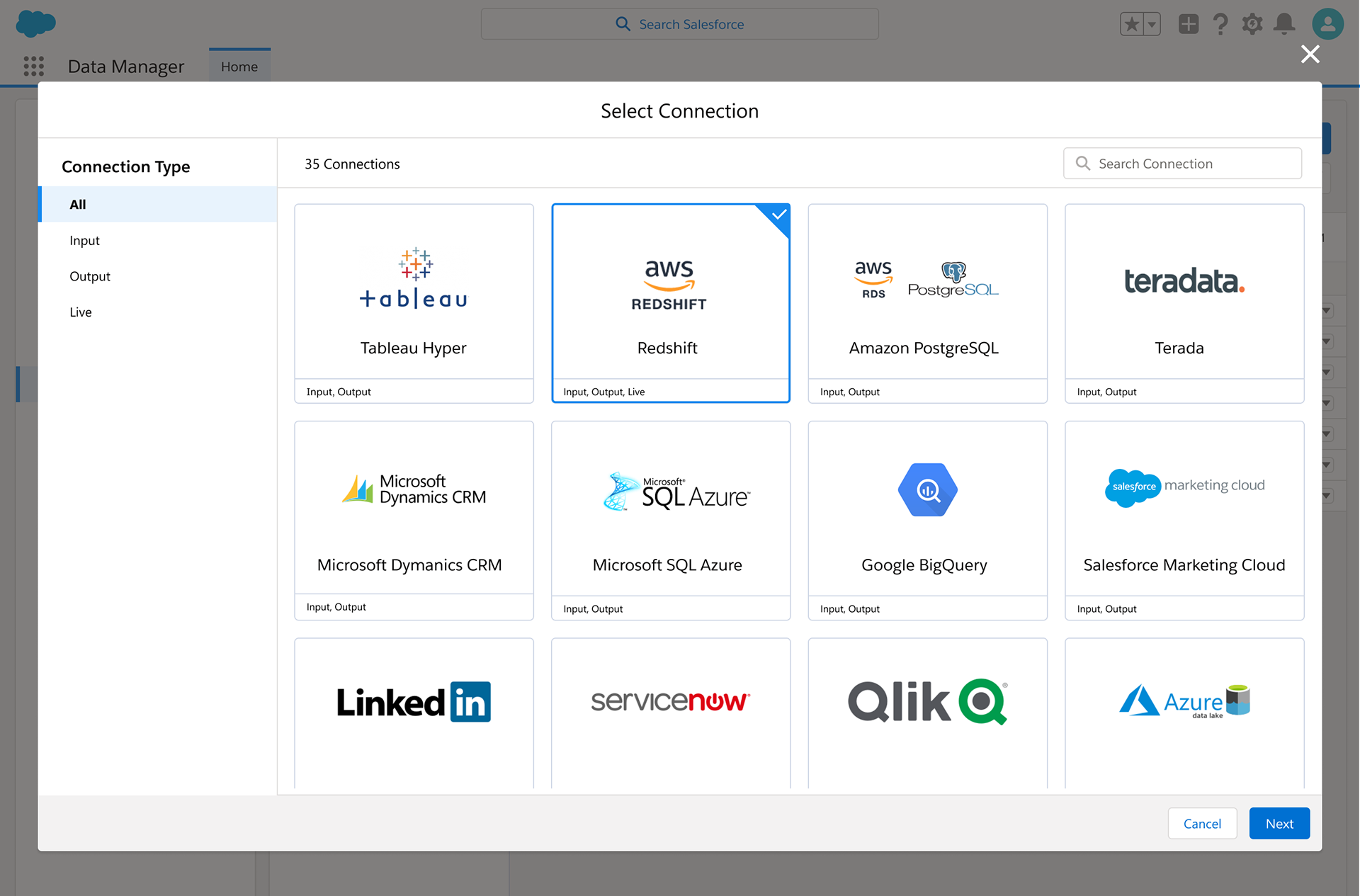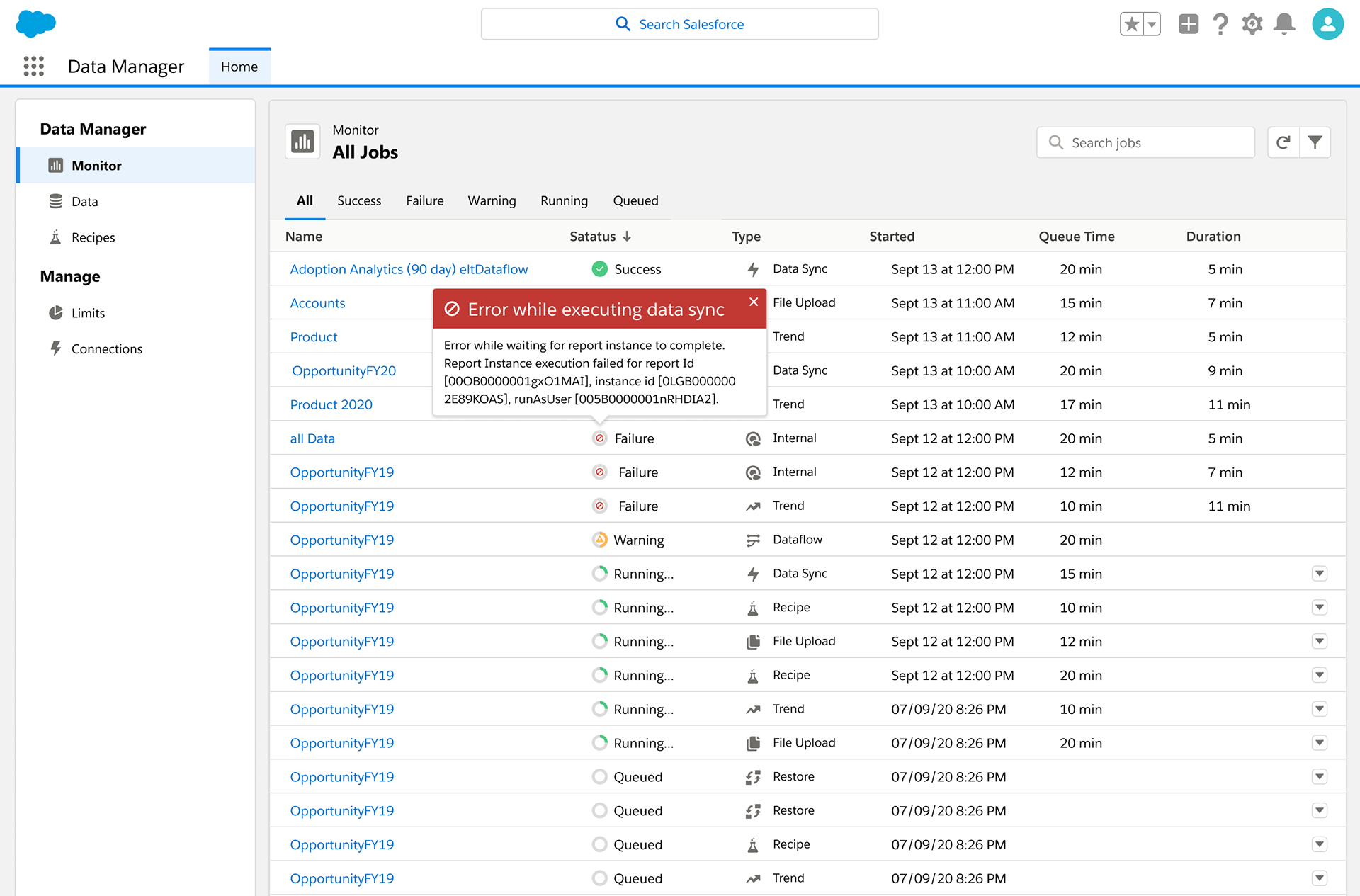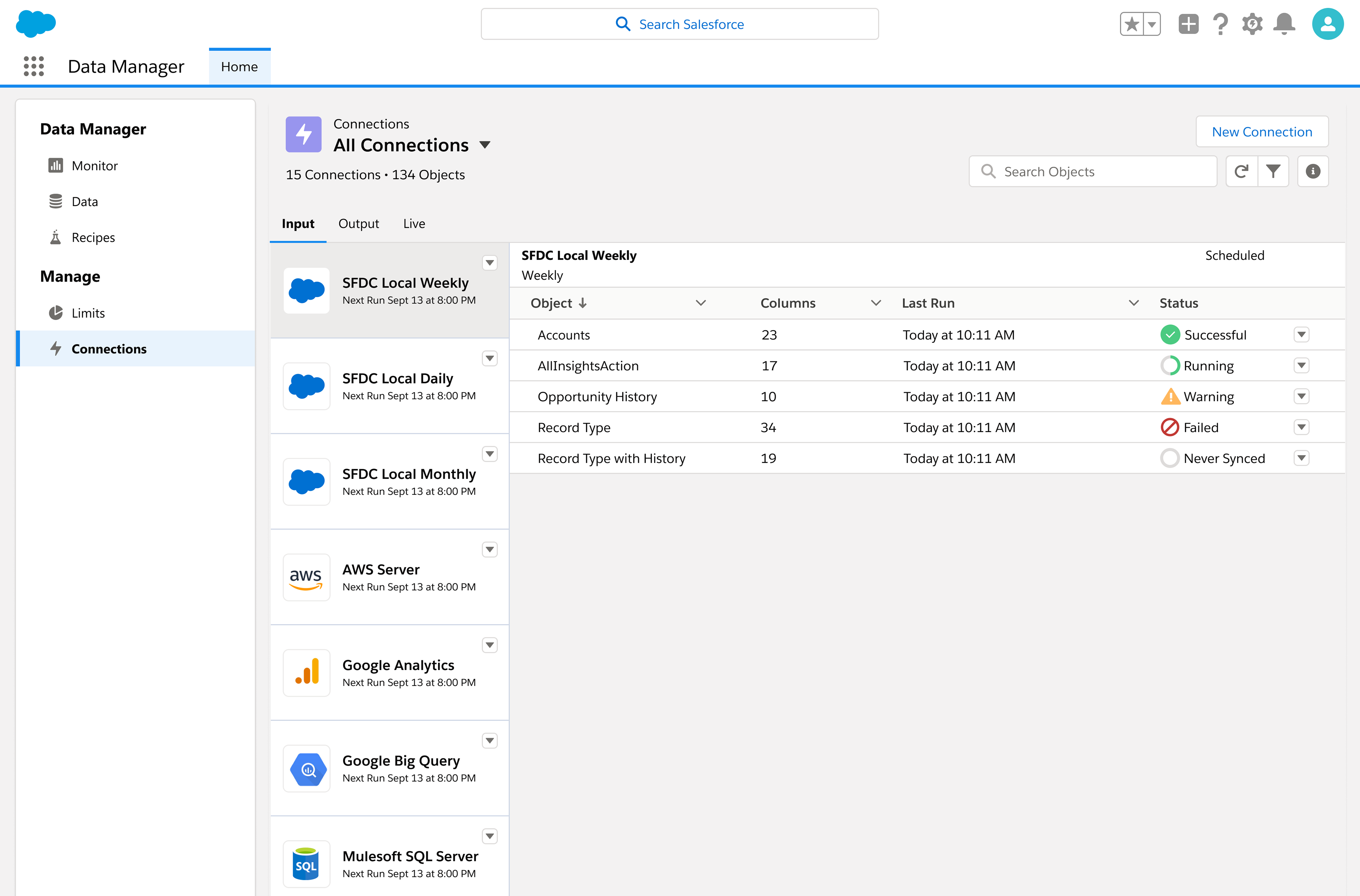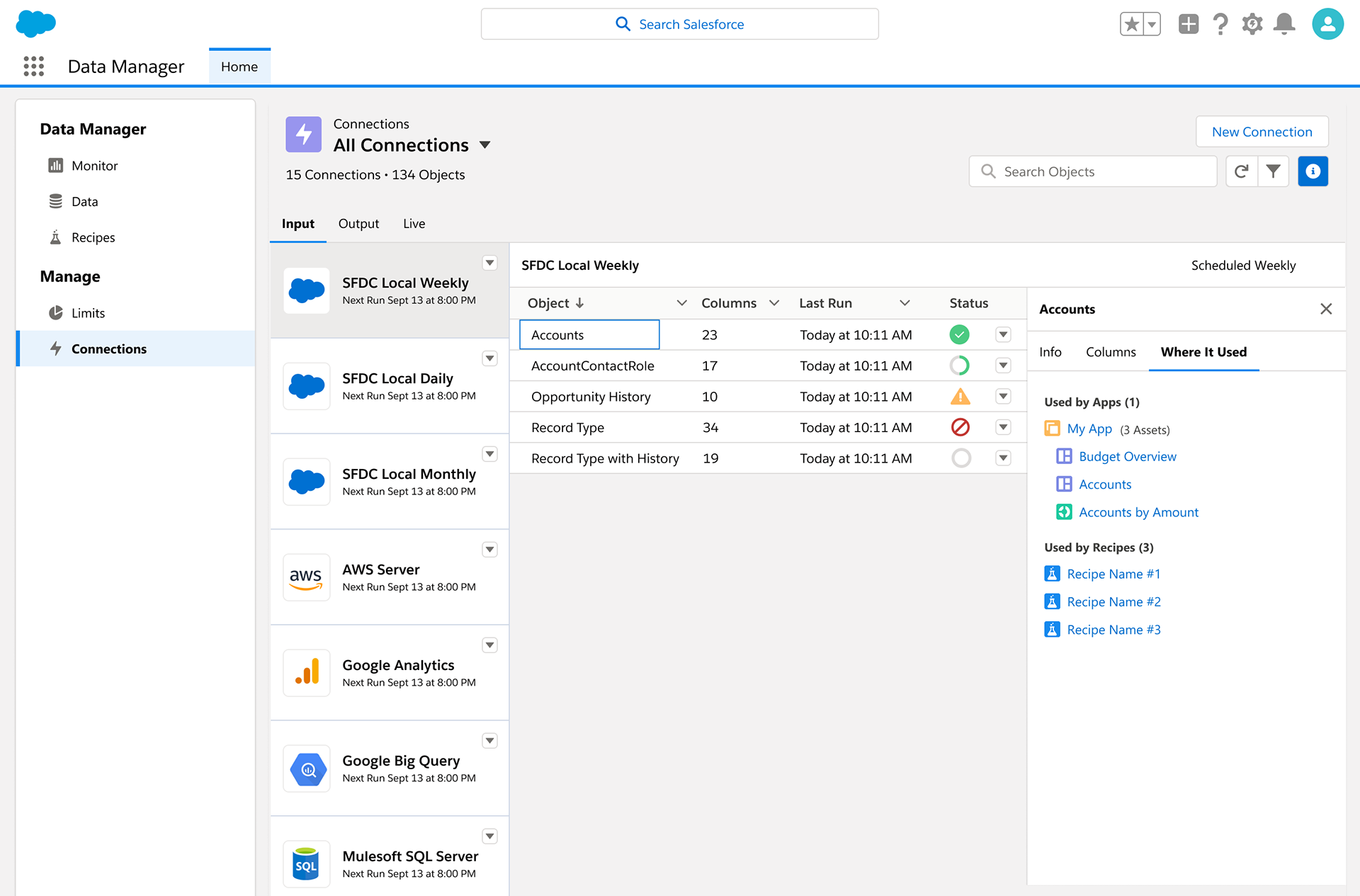 We regularly conducted design critique sessions with stakeholders, engineers, and other designers during the project's lifetime. It was vital to get the perspective of different roles on proposed design solutions. This way, the process ensures that the solutions make sense to customers, feasible to implement but also pursues a simplistic and clean design. 
Those sessions were conducted online using the collaboration design tool Figma. Either I was presenting design and taking notes/ leaving comments, or anyone from the team had a link to designs and could review them at its own pace and leave comments on slides.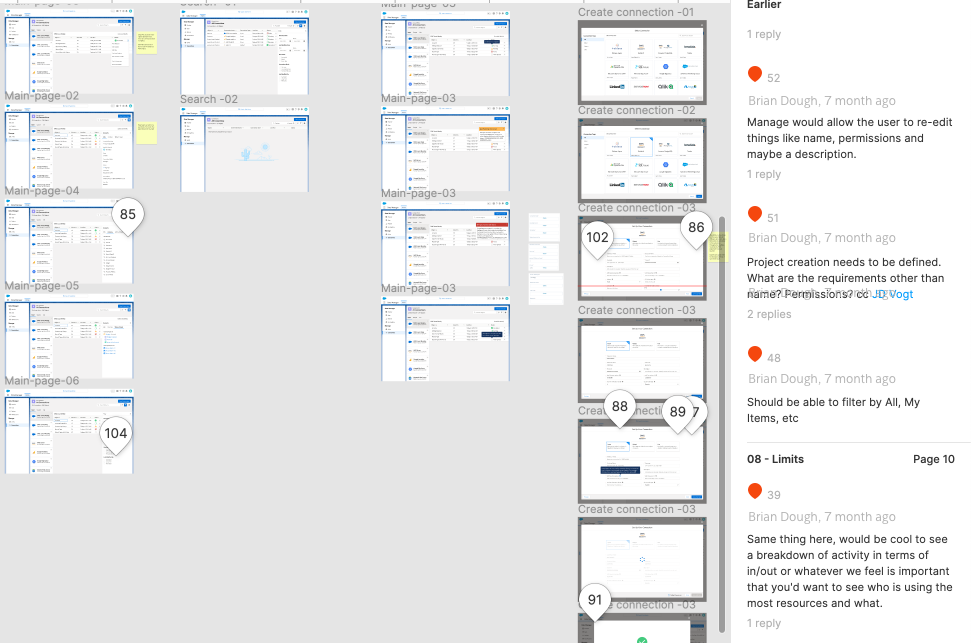 Prototyping
I worked on my design using online design tool - Figma. I also built a click-though prototype in it which we later tested with customers.
One more designer and I teamed up to conduct design-lead usability research. We used the help of our research team to refine questions and recruit people. We recruit 10 participants in different roles and levels of expertise. Each session was moderated and 90 min long. 
After the research, we created a report share-out and presented it to a broader audience. The overall feedback was very positive, and customers were pleased with the new looks and feel.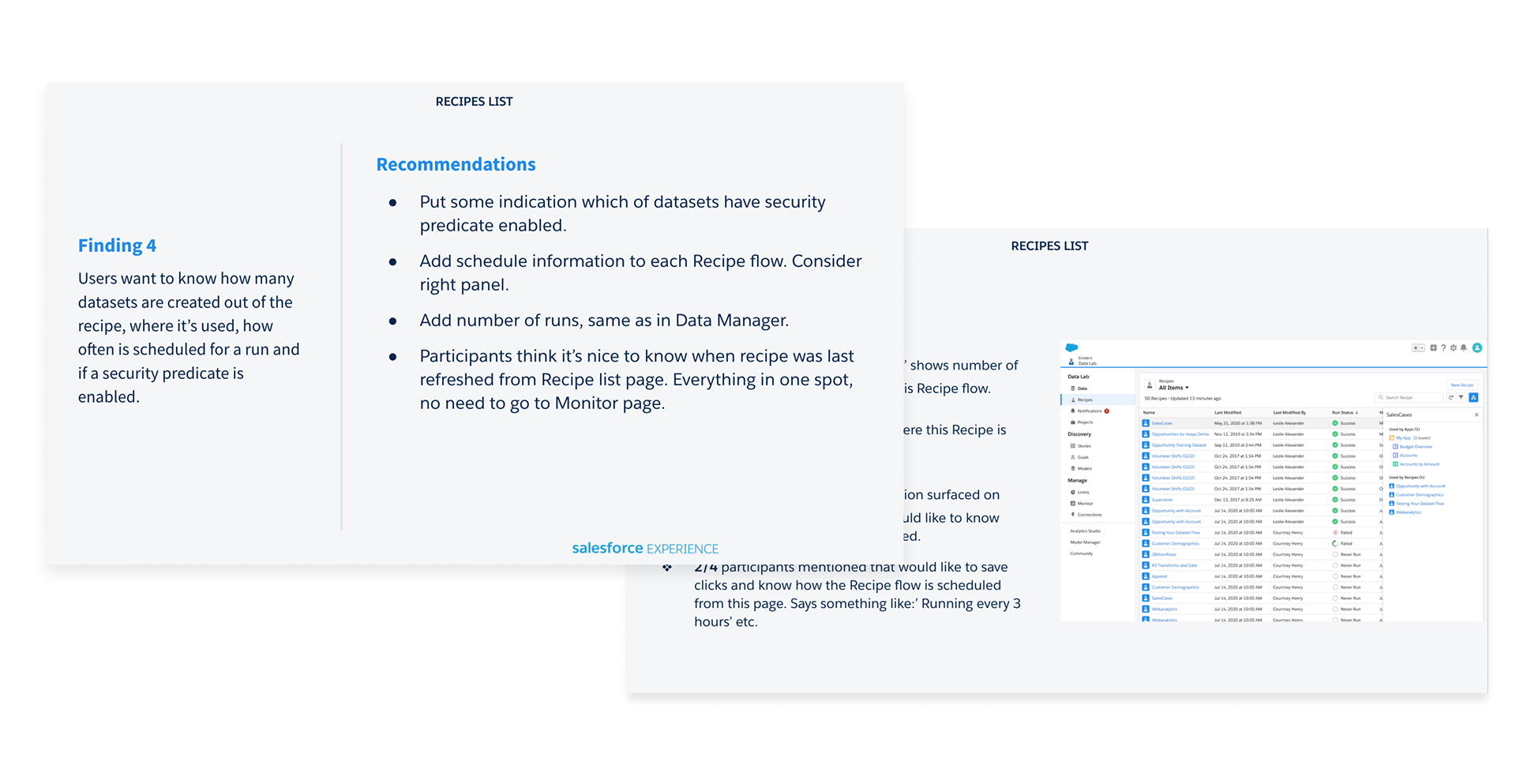 Iterating on designs and hand-off
I incorporated in design feedback and suggestions we received from our customers on a research session. I presented designs to our teams of developers with detailed walk-through and interaction expectations. The hand-off process included the link to Figma file with clickable prototype which engineers user to follow interaction patterns and a design deck with detailed specs. 
Key Takeaways
As an experiment, we've tried a new design model, which is design-partnering on a project. It was a fun opportunity to collaborate with another designer on a project. Get/give feedback any time you need it. The ability to validate designs with customers regularly helped us make sure we are on the right track. And design-led studies are always a remarkable breakthrough in your daily design routine. 
The product was built with an engineering-first approach, and design and excellent user experience were not much of a consideration at a time. Therefore, it was not easy to convince the team to spend more release time than initially was planned to rebuild the architecture more robustly and efficiently. But as a team, we took the right direction and delivered fast, scalable, responsive, and efficient products to our customers.