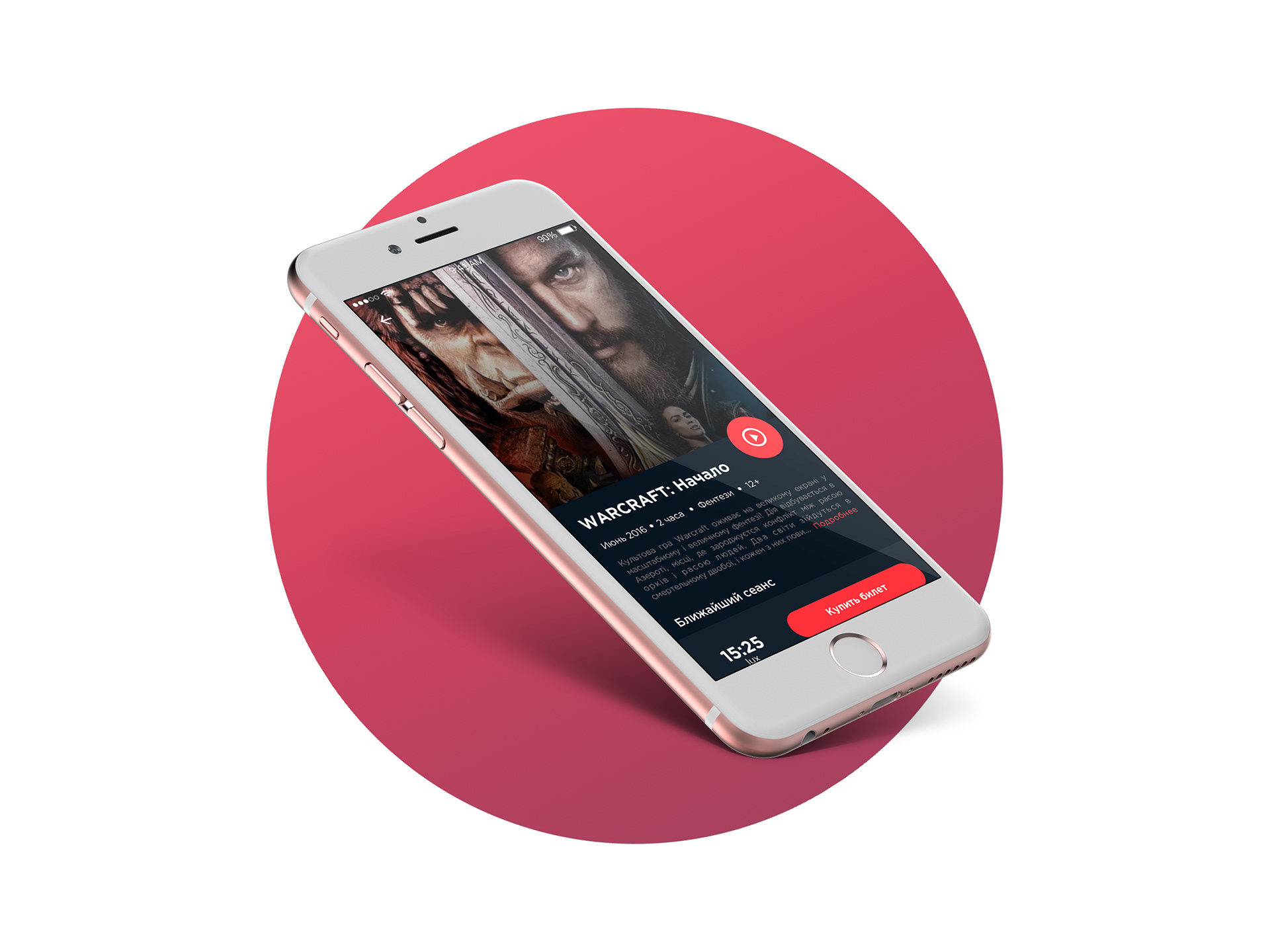 Multiplex - is an extensive network of movie theaters all over Ukraine. The application allows users to find movie showtimes and Multiplex theatre nearby in their city. Purchase tickets, learn more about recent movies, and get rewarded with Multiplex.

Working on this product was fascinating, and it presented quite a few unique challenges:
• The network of Multiplex theaters spread out worldwide, and millions of people daily using this service, so the user experience and user interface should be particularly excellent. 
• Another problem was long lines in the hall. People usually don't buy tickets in advance, which creates a significant queue in front of the box office. Because of that people, late in the cinema hall, the film's atmosphere got ruined. 
• The task was to identify the core information necessary for users and how we might make buying tickets faster, friendlier, comfortable, and transparent. How might we reduce long lines in the hall? 

• Led the UX and UI work, strategy, and design of the iOS and Android app. Delivered end-to-end design solution, communicated it to stakeholders. 
• Worked alongside a team of seven members consists of engineers, PM, and QA.
• Identified risks and aligned with stakeholders on expectations. 
I was thrilled by the opportunity to create something that would be used by millions of people across the country. 


Researching business competitors helped to understand the current situation on the market. 
Another big chunk of exploration was researching customer reviews. This investigation enabled me to form the earliest assumptions on the main frustrations of Multiplex users. 

Based on my exploration and assumption of stakeholders, I had a list hypothesis which needed to be validated. I created an online questionnaire and recruited 25 people from social networks to fill out the form. Since the product has been on the market for several years and has earned a solid reputation as one of the most popular cinemas in the country - people willingly agreed to fill out surveys. 


• The app should have easy-to-use filters. Frequent problems customers faced when using the Multiplex website or other competitor's services were difficult to find desired features, such as distance and timeframe for the start of the show. The interview results helped me identify price, theater location, showtime, movie genre, age limitations as essential criteria for filters.
• Finding convenient showtime should be easy. Most interviewees mentioned that figuring out when to watch a movie was a massive frustration for them. All participants suggested ratings and reviews as a must to have in the app. 
• Maps and navigation directions are essential. How to get to the theatre and find parking, when it all visualized - people are more willing to choose this movie theatre. Interviewees found maps especially essential and used them both spontaneously, on-the-go, and beforehand to plan.
• Ability to buy tickets on the go is a must to have. Customers want to be able to purchase tickets from anywhere at convenient for users time. Also, many people mentioned that they wish the payment process to be as natural as possible. Usually, it creates a lot of inconvenience on other web and app services. 
• In-hall behavior. Many frustrations for our customers develop a process of purchasing/printing of tickets before the showtime. Especially when the users are late for the show and in a rush have only a couple of sec to look up the number of their seats and to be able to find it in the dark hall. 

Designing the experience
Understanding the usage contexts of the app helped me develop a clear vision of the tonal expectations and features that will create a delightful experience of using the app. Four main points were uncovered during the exploration stage and decided to focus on those. The overall app experience divided into four user's mindsets: 
1. Users want to find a movie right now in the convenient for them the location. 
2. Users are planning to attend a movie theater in the nearest future. 
3. Returning customers, occasionally visiting the Multiplex theaters. 
4. Loyal users who are collecting points and regularly checking out offers. 


Critique session
After the research stage was over, I arrange a whiteboard session inviting stakeholders and team members. 
The purpose of the meeting was to share-out study findings and early concepts. Each of the participants had a post-it note where they wrote comments or ideas while I was presenting.

We posted stickers on the while board and grouped them in clusters. The team had some great ideas and comments on the concept. Together we validated user's flow. After our critique session, I revisited early designs, made changes on which we agreed with the team, and immediately started to develop the high-fi mocks and prototype.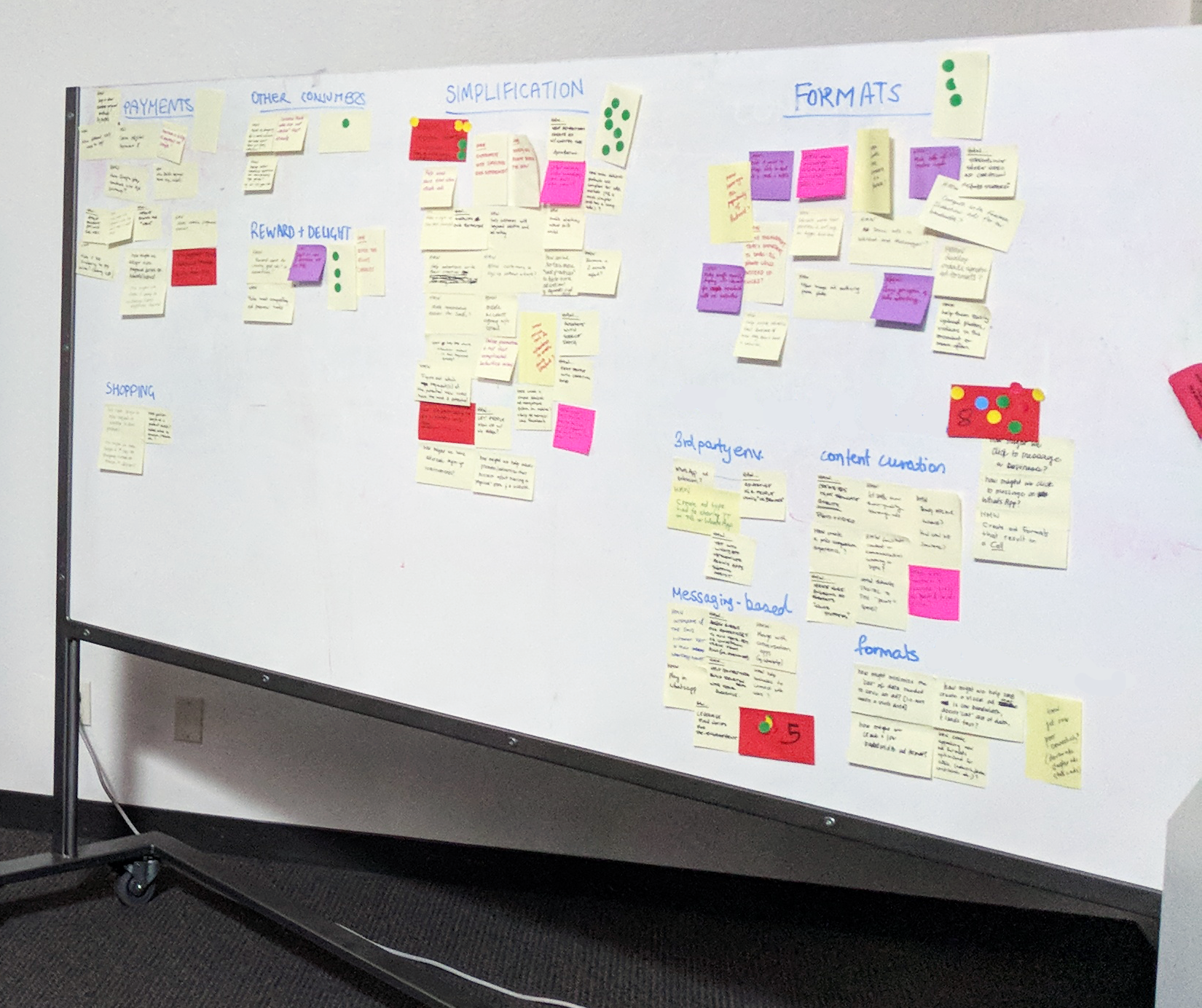 Jumping into the solutions
Movie reminder:
users can set the reminder for the movie after they purchase the tickets.
Location service:
users have the option to allow the app recommend nearest cinemas once they turn on location service.
Watch now:
for users who want to watch a movie and is not sure what or where to watch, this function serves the purpose of listing down next two screening movies and nearby cinemas.
E-wallet:
instead of asking users to key in credit card details every time they purchase a movie ticket, e-wallet allows users to store their card details, and any card promotion/discount will be automatically shown & deducted from standard price upon payment
In our second round of usability tests with the high-fi prototype, users had feedback on color coding of seats availability and arrangement of seat selection. I revisited the mocks and did the modification.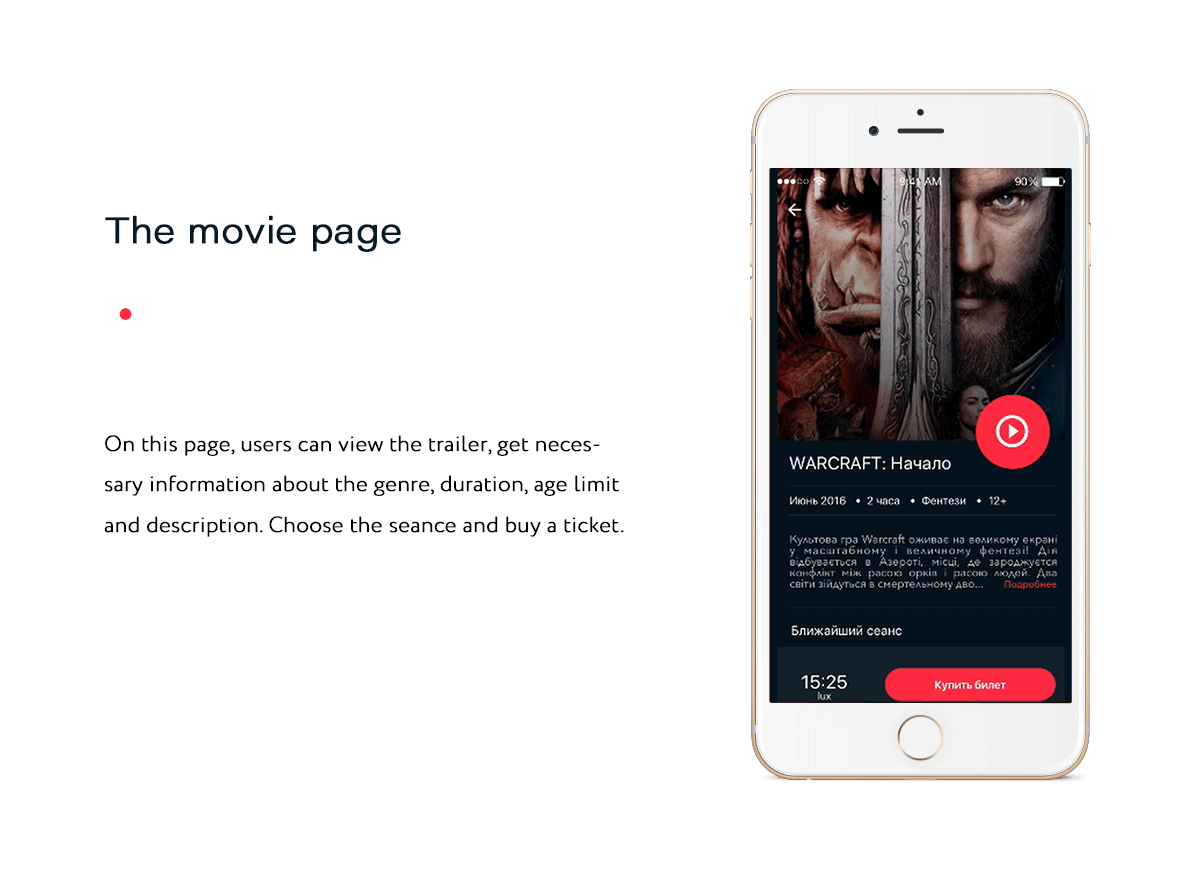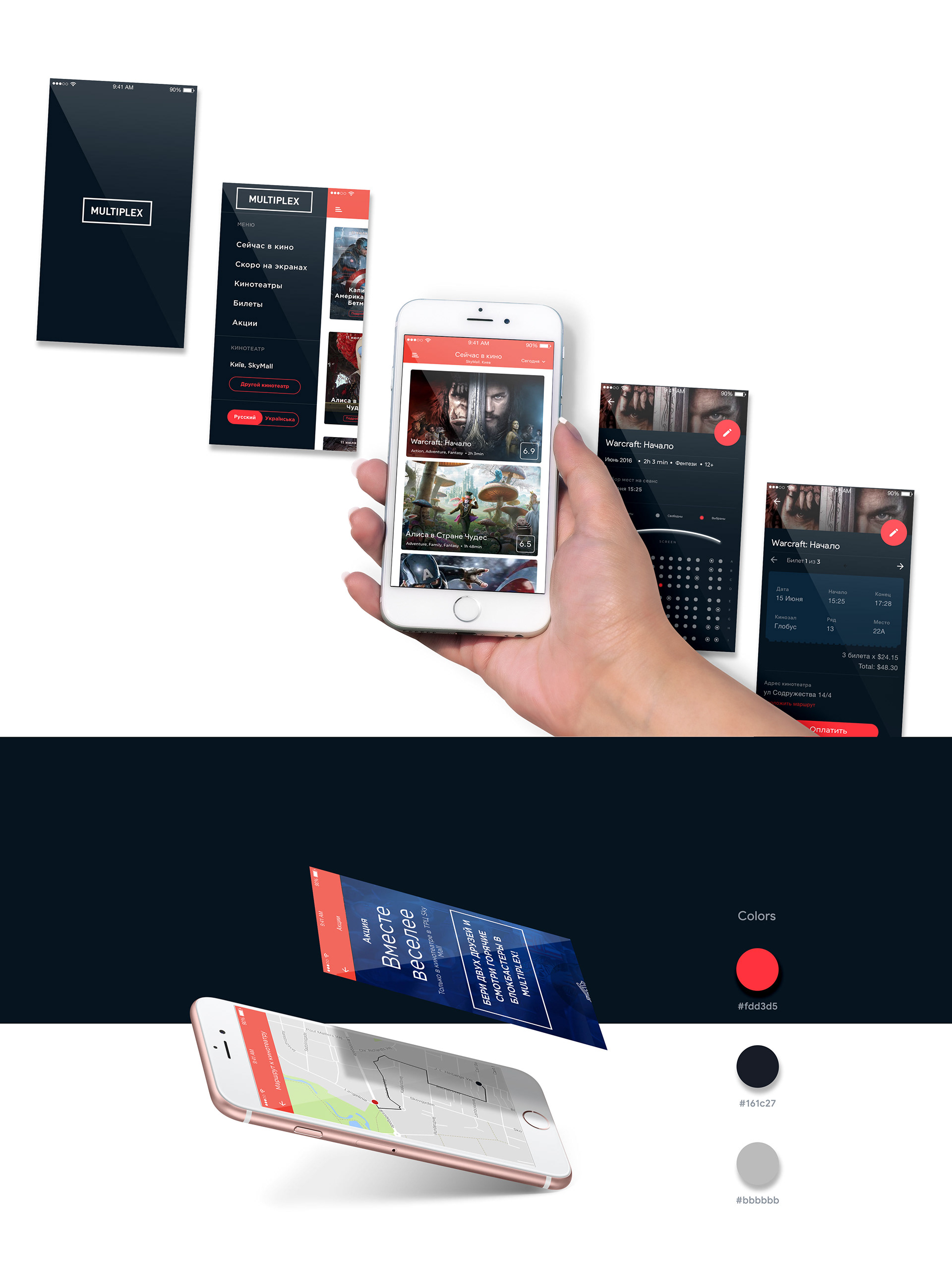 Takeaway
Designing for this product has given me invaluable experience, and it has taught me a lot about process and collaboration in an agile environment. It also gave me a greater appreciation for the importance of a well-designed user interface, especially in an application used by millions of customers.